We are committed to providing building owners, general contractors and subcontractors with a full-service solution for all their firestop system needs. We specialize in the installation of UL-classified and FM-approved firestop systems.
When you choose us, you're selecting a premier installer of passive fire protection systems for: pipe, duct, conduit, wire, cable tray and bus duct penetrations; grease duct wrap and enclosure systems.
As a full-service provider, we can recommend, install, inspect and maintain the most effective and cost-efficient products and systems for your specific condition or project.
Wall/Floor Penetrations
We supply and install firestop systems for metallic and plastic piping, bare and insulated ductwork, cable, conduit, wire, cable tray and electrical bus duct. We specialize in providing firestop services for:
Mechanical – heating and cooling
Electrical – light, power, alarm, control and communication
Plumbing – water, sanitary, vent and acid waste
Fire Protection – sprinkler and FM200 system
Duct – supply, return, exhaust and stair pressurization
Kitchen Exhaust and Grease Duct
Single and Multiple Penetrations
Large Floor and Wall Openings
Smoke and Acoustic Seals
Fire Resistive Construction Joints
Slab Edge/Curtain Wall
Curtain wall fire stopping and insulation provides a critical line of defense in fire protection that has been UL/ULC tested and approved for perimeter fire containment. Our personnel are highly trained to design, develop and install slab edge and curtain wall firestop materials in accordance with applicable building regulations and fire codes.
We provide selection, installation, inspection and maintenance services for a wide variety of fire resistive joint systems:
Construction Joints
Head and Foot of Wall
Control Joints
Perimeter Slab Edge
Slab to Slab
Slab to Wall
Curtain Wall Insulation
Steel Beams and Columns
Top and Bottom of Mechanical Shafts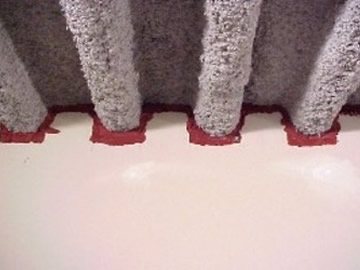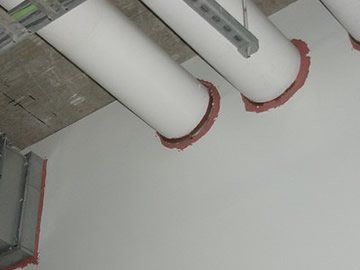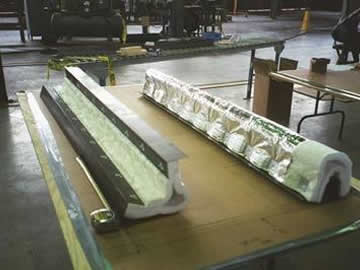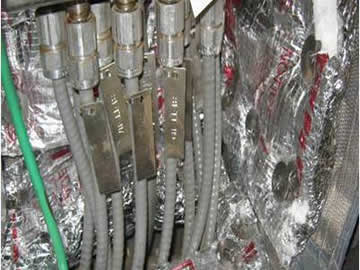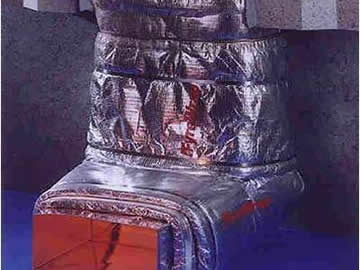 Contact us today for more information on what Advanced Nuclear can do for you or to consult with a contracting professional near you!