Whether you're looking for applied fireproofing or the application or removal of industrial coatings and linings, we have an extremely experienced workforce in place to finish the job to your exacting standards.
Intumescent & Cementitious Fireproofing
When exposed to extreme heat, nearly all materials lose their structural strength. Fire proofing coatings help both supporting and statically loaded structures to maintain their integrity longer. The application of intumescent fire stopping coatings is a sophisticated process, requiring experienced staff and special equipment. These coatings are mainly used in applications where visible appearance is important, while cementitious coatings are mainly used in non-visible applications. We are certified applicators for Carboline®, International® and Sherwin Williams bringing knowledge and expertise to all of our intumescent and cementitious fireproofing projects.
Abrasive Blasting
Abrasive blasting is the operation of forcibly propelling a stream of abrasive material against a surface under high pressure to smooth a rough surface, roughen a smooth surface, shape a surface or remove surface contaminants. Our expert contractors have the ability and equipment to perform either wet or dry abrasive blasting in one of our industrial booths or at your project site.
Industrial Coatings & Linings
We provide the application of internal lining and external coatings for tanks, pipe, structural steel, exchangers and vessels. These coatings and linings provide critical protection against gasoline, kerosene, alcohols, crude oils and natural gases and prevent corrosion. Our installers are not only experts in various installation techniques, but are prepared to work – and excel – in challenging environmental conditions.
Painting
When selecting a painting contractor, you need to make sure you're working with a partner who understands the exact needs and specifications of your project. Whether you're in the manufacturing, large-scale residential construction, health care or education markets, we have the requisite experience specializing in challenging painting projects. On-site and in our shops, we bring skill and dedication to each job … big or small.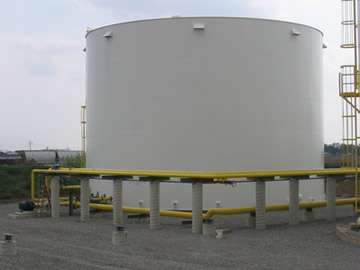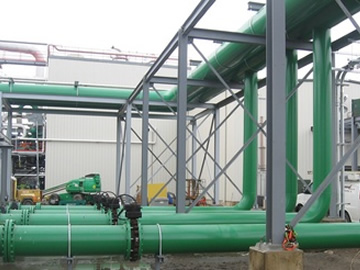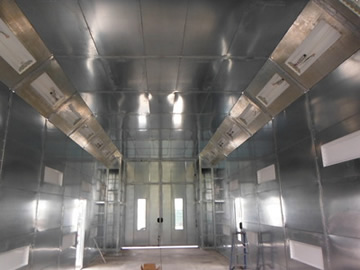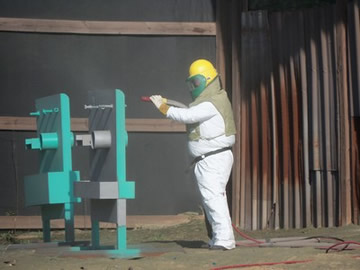 Contact us today for more information on what Advanced Nuclear can do for you or to consult with a contracting professional near you!